Logitech MX Keys for Mac-Bluetooth Keyboard Long
In Stock
Logitech MX Keys for Mac-Bluetooth Keyboard Long
Description
Logitech MX Keys for Mac-Bluetooth Keyboard Long
MASTERED FOR 
Mac
Introducing MX Keys for Mac – designed to work seamlessly on your Mac and iPad®. Finished in Space Gray, Logitech MX Keys for Mac is crafted for efficiency, stability, and precision – with backlit keys that adjust to changing lighting conditions.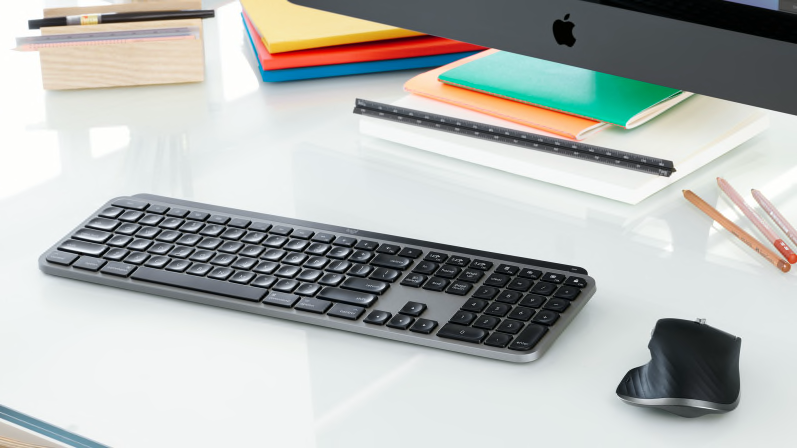 PERFECT STROKE KEYS. MAC LAYOUT.
Spherically dished keys are crafted for the shape of your fingertips – and feature Mac-only laser key printing.
Rounded key edges provide satisfying feedback — no matter where you strike the key. And matte coating has been applied to every key so your fingers glide effortlessly over the surface.
COMFORT, STABILITY, MINIMALISM
Confidently type on a keyboard crafted for comfort, precision, and remarkable stability. The aesthetic minimalism and timeless construction fit perfectly in your Mac setup – all while looking, and feeling, superior
SMART ILLUMINATION. MADE SMARTER.
Proximity sensors detect your hands, illuminating the keyboard the moment your fingers approach. The backlit keys then fade off when you leave the desk — saving power for those moments of inspiration. Backlighting intensity automatically adapts to lighting conditions or can be set manually.
Related products
Quick Heal Internet Security 1Pc
Quick Heal TrackMyLaptop Service helps you track your laptop if it gets lost or stolen. The service is a social initiative that comes with every desktop product of Quick Heal at no extra cost. Block unauthorized copying of data from your computer to unauthorized USB drives. This not only ensures data security but also reduces the risk of the transfer of any harmful files. Security Simplified. Lighter, Smarter, and Faster